gtimelog
A time tracking app
GTimeLog is a small time tracking application for GNOME. Its main goal is to be as unintrusive as possible.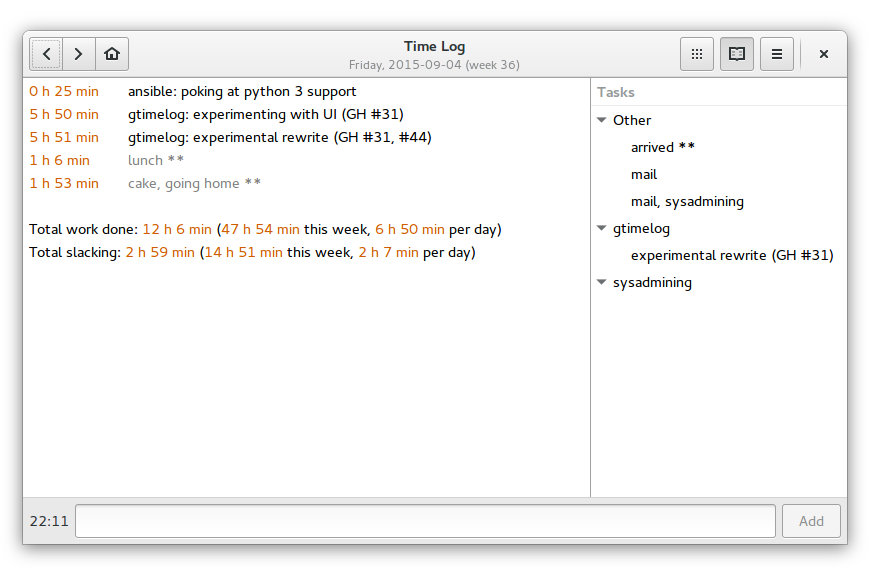 Documentation
Download
You can get GTimeLog from the Python Package Index:

pip install gtimelog

Up-to-date packages exist in Debian, Ubuntu and Fedora. A flatpak package is being worked on, help appreciated.
GTimeLog should in theory also run on Windows and Mac OS X, but I don't have convenient installers.
Bugs
Please report bugs/feature requests on GitHub.
Source code
The source code lives on GitHub. Get it with

git clone https://github.com/gtimelog/gtimelog